Hallelujah! My first book 'Overcoming Burnout Through Biblical Tactics' is out now!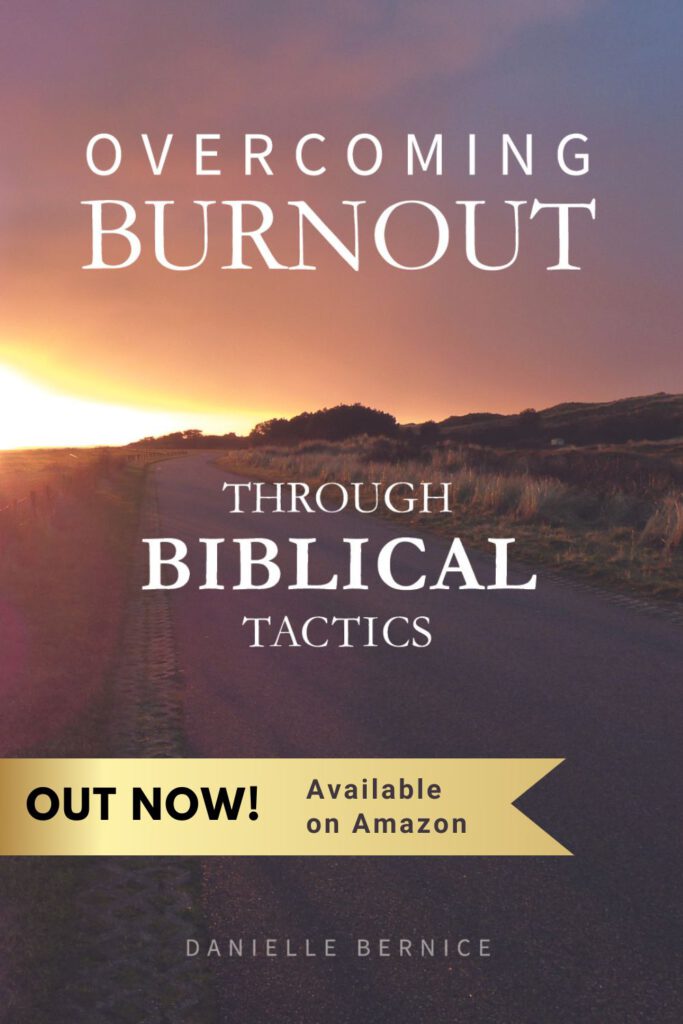 It can only be providential that this book was ready for publication exactly 7 years after Jesus saved me and called me into ministry!
Interestingly, His call came while I was suffering from burnout. Then He took me on an incredible journey toward recovery. A 7-year journey with miracles and twists and turns, that ultimately led to the writing of this book.


There is hope for overcoming burnout
As you probably know, burnout has become a prevalent issue, affecting countless individuals, including Christians. It stands in the way of a fruitful Christian life by causing mental, physical, and spiritual suffering. Burnout symptoms can truly make you feel as if you are at the bottom of a dark and lonely pit.
Thankfully, the Bible provides a way out of that pit: a roadmap for restoration and renewal, offering a holistic approach that encompasses body, soul, and spirit. If you know where to look, God's Word helps you navigate the challenges of burnout so that you can emerge stronger than ever.
I have personally found that by incorporating these Biblical tactics into your life, you can experience the transformative power of God's Word and rediscover a sense of purpose, passion, and joy.
Therefore this book combines insights from the Bible with practical exercises while sharing some of my testimony. My testimony is a portrait of the mistakes I made, but it also clearly demonstrates that it is possible to break free from burnout's grip and experience a renewed passion for serving God.
If you are currently suffering from burnout symptoms, then I trust that after reading this book, you can say the same!


Join the journey and see for yourself!
Embrace the wisdom of Scripture, feel encouraged, and embark on a journey toward victory over burnout. May you find the restoration and spiritual resilience you seek as you deepen your relationship with God and live a vibrant, fruitful Christian life.

You can order your copy on Amazon from most places in the world. Simply copy the book title or this ISBN number into Amazon's search bar to find it: 9090376348

If you live in the United States, the United Kingdom, or the Netherlands, you can also use these links:

Amazon.com: https://a.co/d/iu5SyJv
Amazon.co.uk: https://amzn.eu/d/9Qf8VmO
Amazon.nl: https://amzn.eu/d/9jocE12

May you be blessed on your journey!
Danielle

PS: Since some of you have requested an e-book version, we are working on one. However, please bear in mind that this book includes exercises, which may be more convenient to complete with a printed copy.